Plumbing & Heating Professionals in South Windsor, CT
Affordable Rates
For Plumbing and Heating projects
Professional Team
We respect your time and your home
Emergency
Heating & Plumbing Services
Family Owned & Operated
Serving Homeowners Since 1954
Professional Plumbing & Heating Services in South Windsor, CT
When your plumbing or heating system needs service, you want superior workmanship, quality parts, and a commitment to do the job right. At Gottier, we meet your needs with professional plumbing and heating services and a satisfaction guarantee. Our licensed professionals treat your needs as our priority. We provide timely, reliable solutions for homeowners in South Windsor, CT, Hartford County, and many communities in the area.
Plumbing Installation & Repair Services in South Windsor, CT
Plumbing systems give you years of reliable service, but they lose functionality over time. Moving parts deteriorate with age. Sometimes South Windsor, CT weather extremes damaged an aging system until it fails. While many factors contribute to drain backups, leaky pipes, and system malfunctions, often it's just about wear and tear.
When you contact Gottier Plumbing & Heating, we schedule an appointment as quickly as possible. Our licensed plumbers inspect your system and identify any problems. When possible, we complete repairs and restore your service. If a system or component has exceeded its useful life, we present your options and install a replacement at your convenience.
Water Heater Installation & Repair in South Windsor, CT
When your water heater malfunctions, you must rethink the everyday tasks you usually take for granted. You take quick cold showers instead of long hot ones. You wash your laundry in cold water instead of warm or hot. You eat fast food because you don't want to deal with cleaning greasy pots and pans.
At Gottier Plumbing & Heating, we provide fast, efficient heater repair solutions so you can get back to your normal routine. If your heater is repairable, one of our licensed pros does the repair work using quality parts. If it's malfunctioning because it's past its useful life, we discuss your options and install a replacement that meets your needs.
Tankless Water Heater Installation & Repair in South Windsor, CT
If you're considering energy-saving alternatives for your South Windsor, CT home, contact us to learn more about tankless water heaters. Tankless systems save energy because they produce hot water on demand. When you turn on a faucet or appliance, a heating element transforms cold water into hot and distributes it where you need it. This process uses less energy because it doesn't produce and store large amounts of hot water.
At Gottier Plumbing & Heating, we are pros at repairing, maintaining, and installing tankless water heaters. If your existing tankless system malfunctions, we repair it when possible. If your unit isn't repairable, we install a replacement.
Heating System Installation & Repair
At Gottier Plumbing & Heating, our experts repair hydronic heating systems made by most major manufacturers. If your system stops working or functions improperly, we schedule a service appointment as soon as possible. We determine the problem and our skilled professionals restore your heat using quality parts. When you need a new boiler, we install Dunkirk, Utica, Peerless, and Navien brand boilers.
For added protection, we recommend winterization with hydronic antifreeze. This helps protect your system during South Windsor, CT's winter temperature extremes. If you're experiencing a heating emergency, give us a call 24/7.
Additional Professional Services
Our highly-trained pros have extensive plumbing and heating experience. We offer a range of additional services.
Oil Tank Installation & Repair
Well Tank Installation & Repair
New Construction Plumbing & Heating
Gas Piping Installation & Repair
Ask about other services you need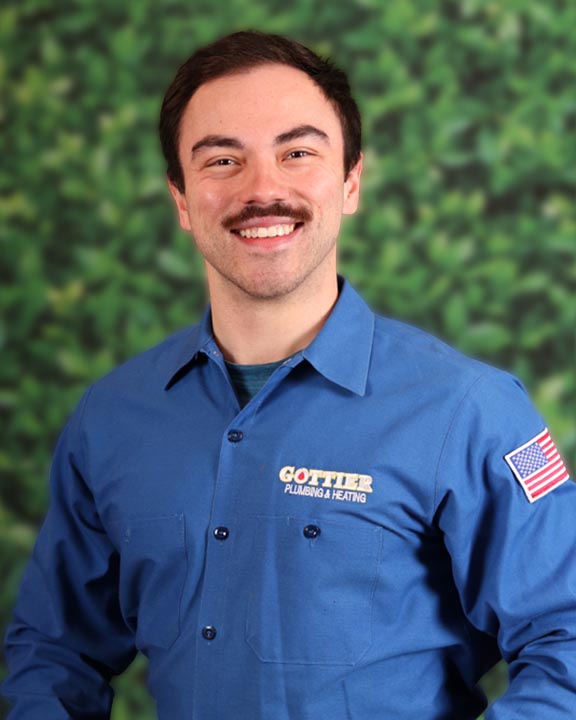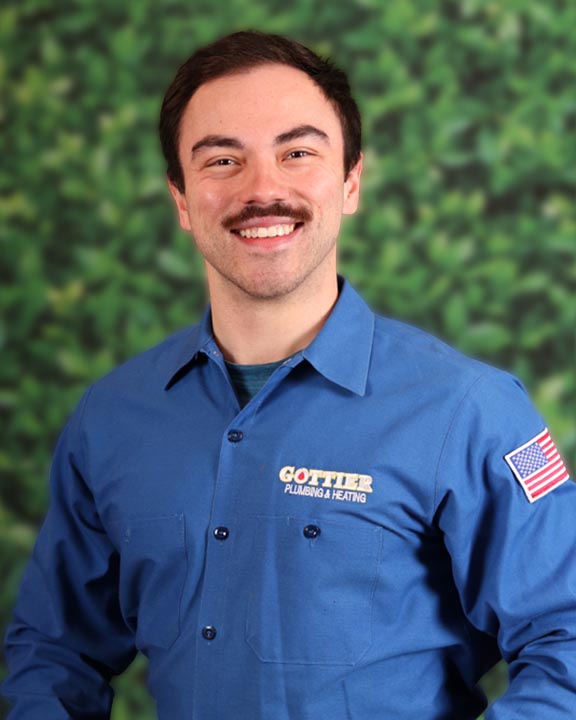 At Gottier Plumbing & Heating, we hire only highly-skilled professionals. Our team is committed to our South Windsor, CT customers. We work hard to deliver the plumbing and heating solutions you need.
We respond to your call immediately.
We arrive on time for scheduled appointments.
We comply with Connecticut permit and safety codes.
We do drug and background checks on every employee.
We drive a "warehouse on wheels," stocked with tools and parts.
We keep our work areas neat, clean, and safe.
We guarantee our parts and workmanship.
We promise straightforward pricing.
Toilet Repair and Replacement in South Windsor, CT
When your toilet isn't working right, your whole bathroom seems unclean. Sometimes you notice a problem when you flush but the water doesn't swish the waste away. You recognize an issue when the post-flush water runs but never fills the tank. Sometimes you thoroughly clean your bathroom but the odor remains. These conditions could mean that you have a leak, worn gasket, loose pipe fittings, or some other problem that requires professional attention.
When you contact Gottier Plumbing & Heating, our licensed professionals find and fix your toilet issues. If your toilet is nearing the end of its useful life, or you want a new fixture, we discuss your replacement options. When you're ready, we install the new toilet of your choice.
Faucet Repair and Replacement in South Windsor, CT
Faucets last a long time, but eventually, they develop drips, become clogged, or lose pressure. Sometimes they release a slow stream of water when you need a vigorous flow. If you notice any of these issues, give us a call for a quick response. Often, resolving problems early helps extend your faucet's useful life.
When you contact Gottier Plumbing & Heating, we inspect your faucet for corrosion, calcium build-up, leaks, and worn connections. When possible, we restore its functionality by making repairs with quality parts. If your faucet is worn or you prefer a fixture replacement, we review your options and complete the replacement when you're ready.
Bathroom Faucets
Kitchen Faucets
Toilet