Affordable Rates
For Plumbing and Heating projects
Professional Team
We respect your time and your home
Emergency
Heating & Plumbing Services
Family Owned & Operated
Serving Homeowners Since 1954
Emergency Services
Emergency Hours
Evening & weekend emergency service calls are available.
We will prioritize all non-emergency calls for the next available appointment.
At Gottier Plumbing & Heating, we don't close our doors at the end of the day and forget about our customers. We understand that heating and plumbing emergencies don't always occur during business hours. You can contact us 24/7, and one of our trained professionals will return your call.
What Types of Problems Require Emergency Services?
While a slow-draining sink can be annoying, it's not usually an emergency. Heating or plumbing emergencies usually involve urgent situations that are more complicated than routine heating or plumbing problems. They're emergencies because they often cause home damage, health and safety issues, and other undesirable consequences. Emergencies often include:
No water
No heat
Frozen or ruptured pipes
Sewage backups
System gas leaks
If your heating system stops working during extreme winter weather, emergency repairs help keep your family safe and warm. If a backed-up sewer line forces raw sewage into your home, fast repairs minimize property damage and reduce your exposure to harmful bacteria and contaminants.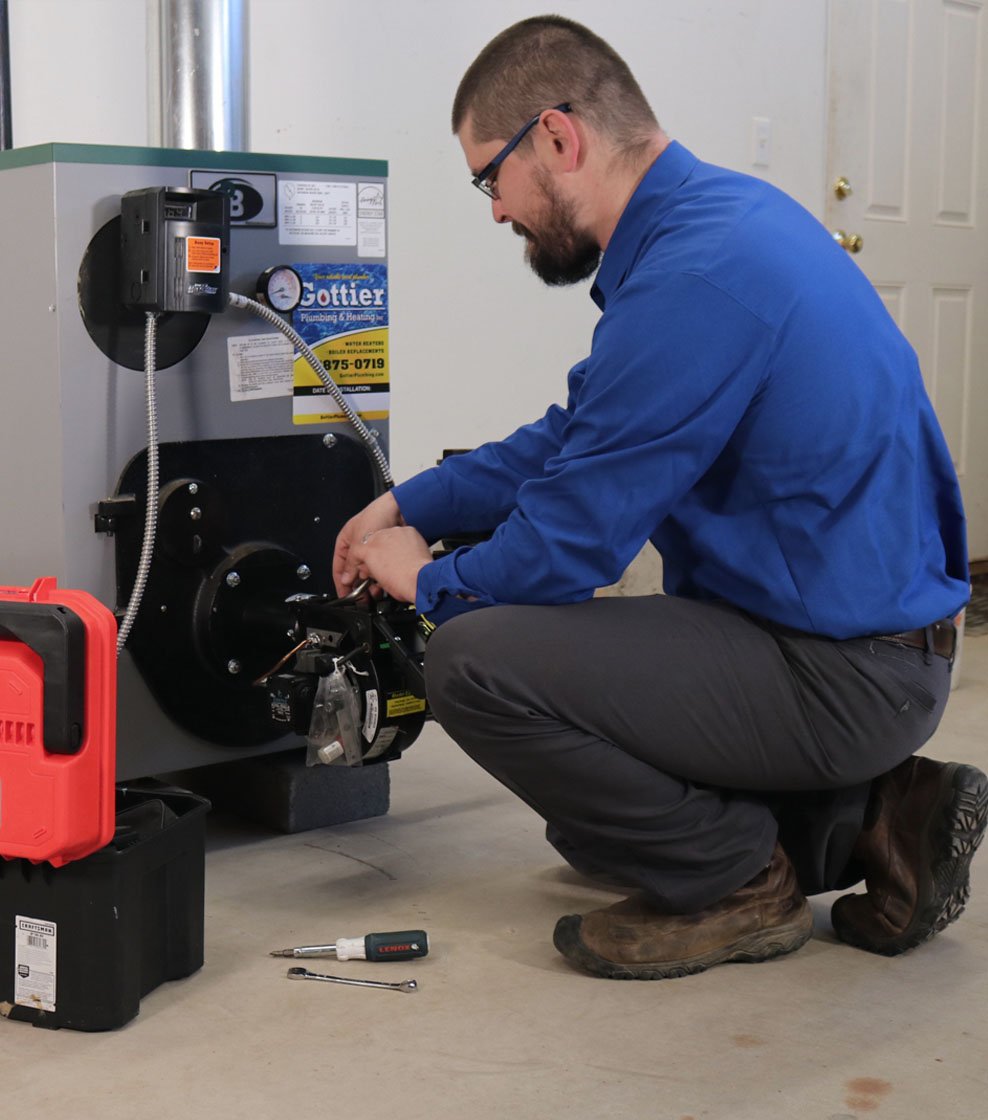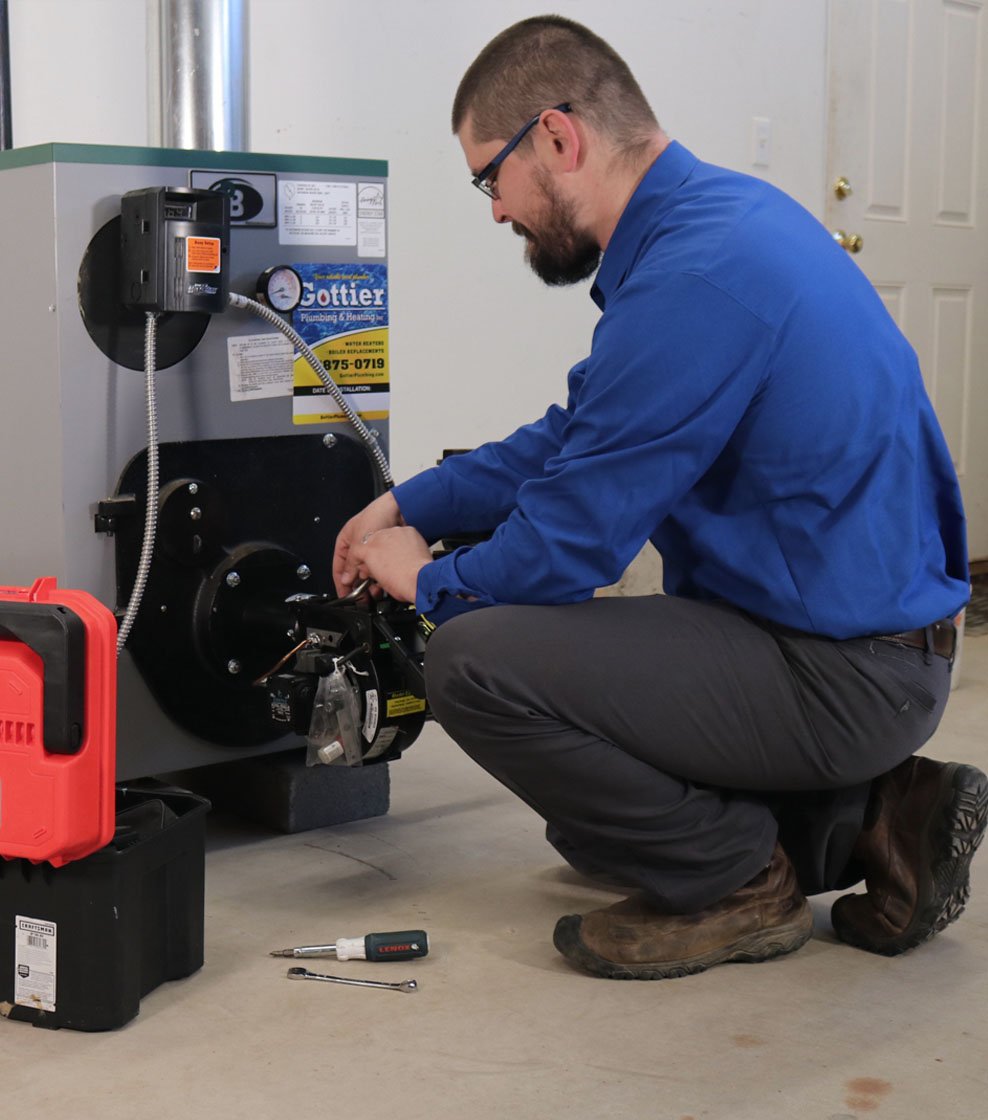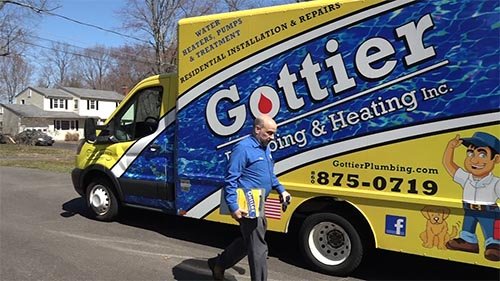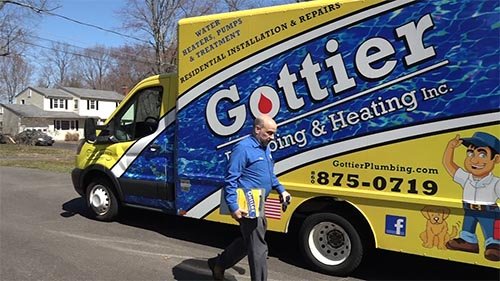 How We Prioritize Our Emergency Response
Plumbing and heating emergencies happen when you least expect them. Sometimes they occur simultaneously in households throughout a community. Heating systems stop working just as extreme weather settles in. Heavy rains back up multiple sewer drains in a neighborhood. When this occurs, we must prioritize each response. When appropriate, we schedule an immediate appointment.
When you call, we discuss your situation, determine its severity and schedule our services accordingly. This often means that we prioritize a household with no heat over a customer with a leaky pipe. If you're not dealing with an urgent issue, we schedule an appointment to do your work as soon as possible. That could be as soon as the next day.
No-wait priority service is one of the key benefits of a Diamond Club™ membership. When a member calls, we guarantee service within 24 hours. Diamond Club™ members receive a number of benefits.
No-Wait Priority Service
Annual Plumbing Inspection
Repair & Service Discounts
Discount Service Fee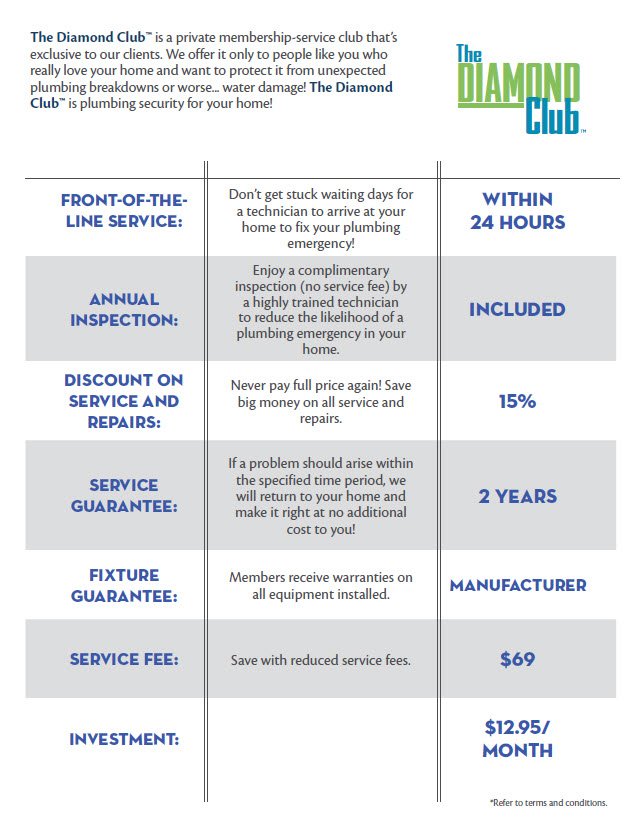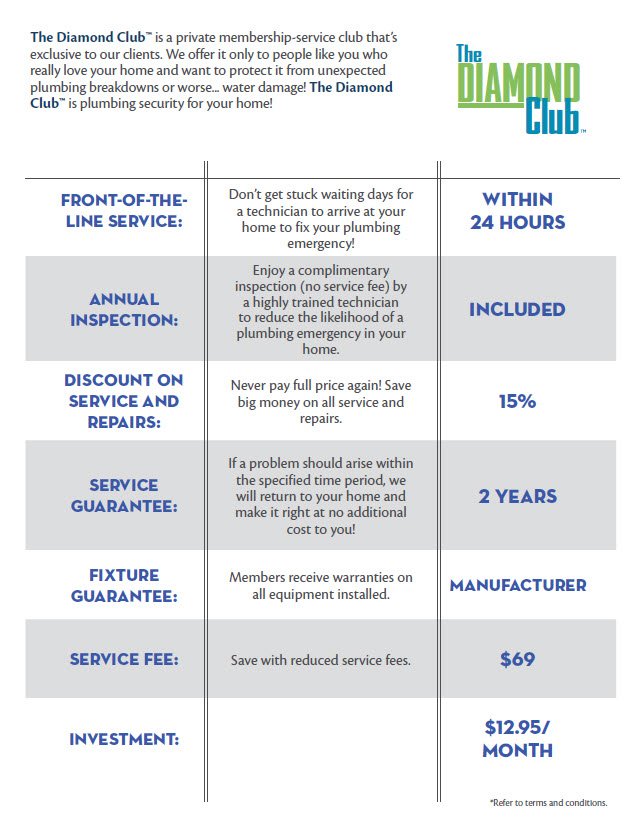 Bathroom Faucets
Kitchen Faucets
Toilet