Affordable Rates
For Plumbing and Heating projects
Professional Team
We respect your time and your home
Emergency
Heating & Plumbing Services
Family Owned & Operated
Serving Homeowners Since 1954
Gottier Plumbing & Heating 
Gottier Plumbing & Heating has served Connecticut homeowners since 1954. We earned our reputation for quality by providing reliable, trustworthy solutions. When you contact us, our trained, licensed, experienced, and background-checked professionals respond to your call.
We provide expert plumbing and heating repair, installation, and maintenance services to homeowners in Vernon, CT, Tolland County, and the surrounding communities
Plumbing Installation & Repair in Vernon, CT
If your toilet is flooding or your pipes are leaking, or you discover an unusual plumbing emergency, the problem won't go away on its own. Whatever your dilemma, we restore your system with quality parts, professional workmanship, and guaranteed service. When you need or want new fixtures, we quickly install quality replacements.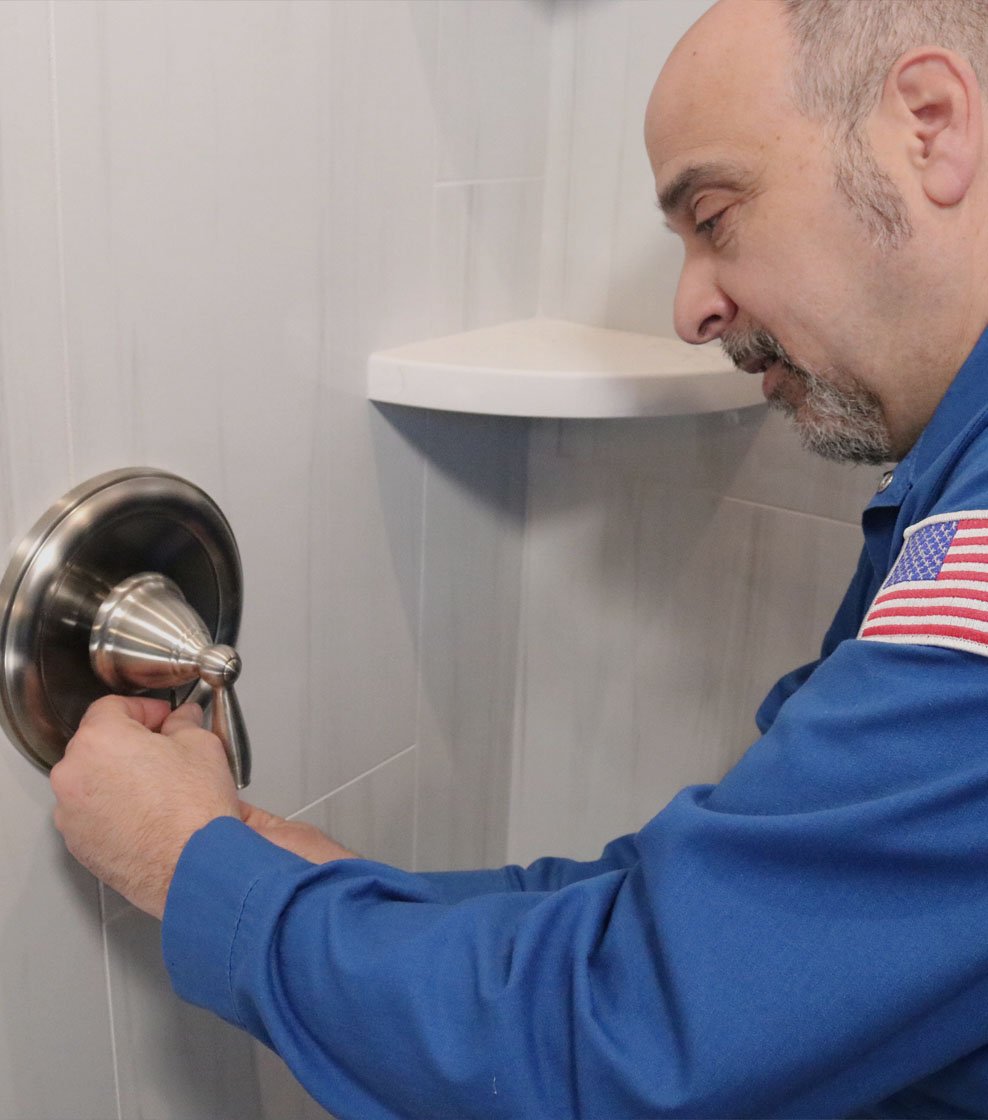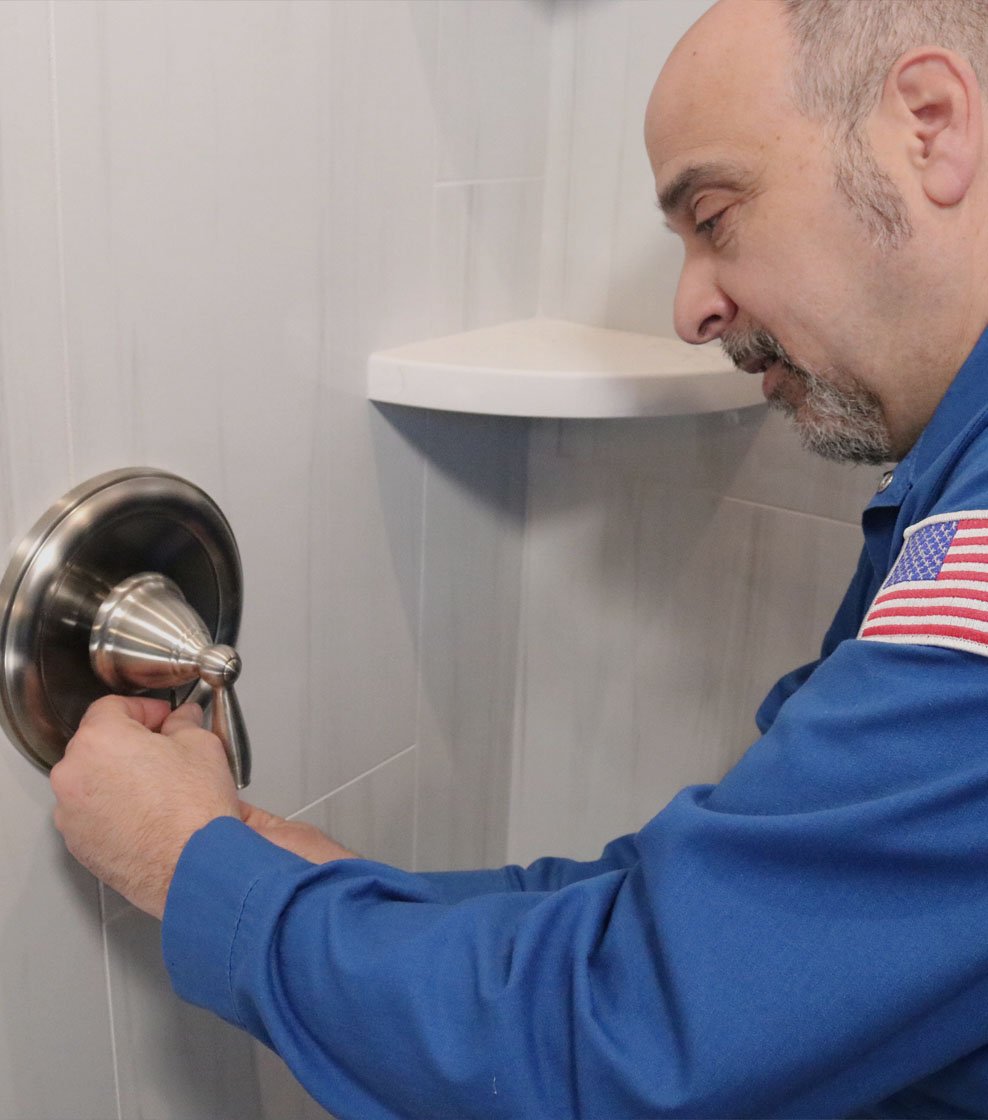 We call five people for a price on a new furnace and hot water heater. Gottier was by far the most responsive. He came out within a day. We had a price the next day and had our new hot water heater and furnace within 5 days. His employees were very professional and attentive. We would certainly recommend Gottier to anyone with a heating or plumbing problem.
A huge thank you to Todd at Gottier Plumbing & Heating for coming out to my house on Christmas Eve day on short notice and taking care of me. I had a burst heating pipe and had to shut down the water main and boiler and didn't have any water or heat. I was in a desperate situation because the temperature was in the single digits and needed help right away. One very happy customer
Excellent service, timely, professional, and great prices. This was my first home and Mark took the time to explain every system and how they functioned. I not only have a completely fixed water heater, but now I'm also equipped with the knowledge and confidence to maintain my home. Money can't buy that feeling of comfort and happiness. I highly recommend this company and their professional employees.
Gottier Plumbing and Heating Inc. replaced 1/2 HP pump and replaced control box. Jake was punctual, professional and respectful. He explained and articulated as to why we needed to replace the water pump system. As a customer, it is greatly appreciated when a company like Gottier is honest, professional, and transparent. This is why I use Gottier for the past 10 years.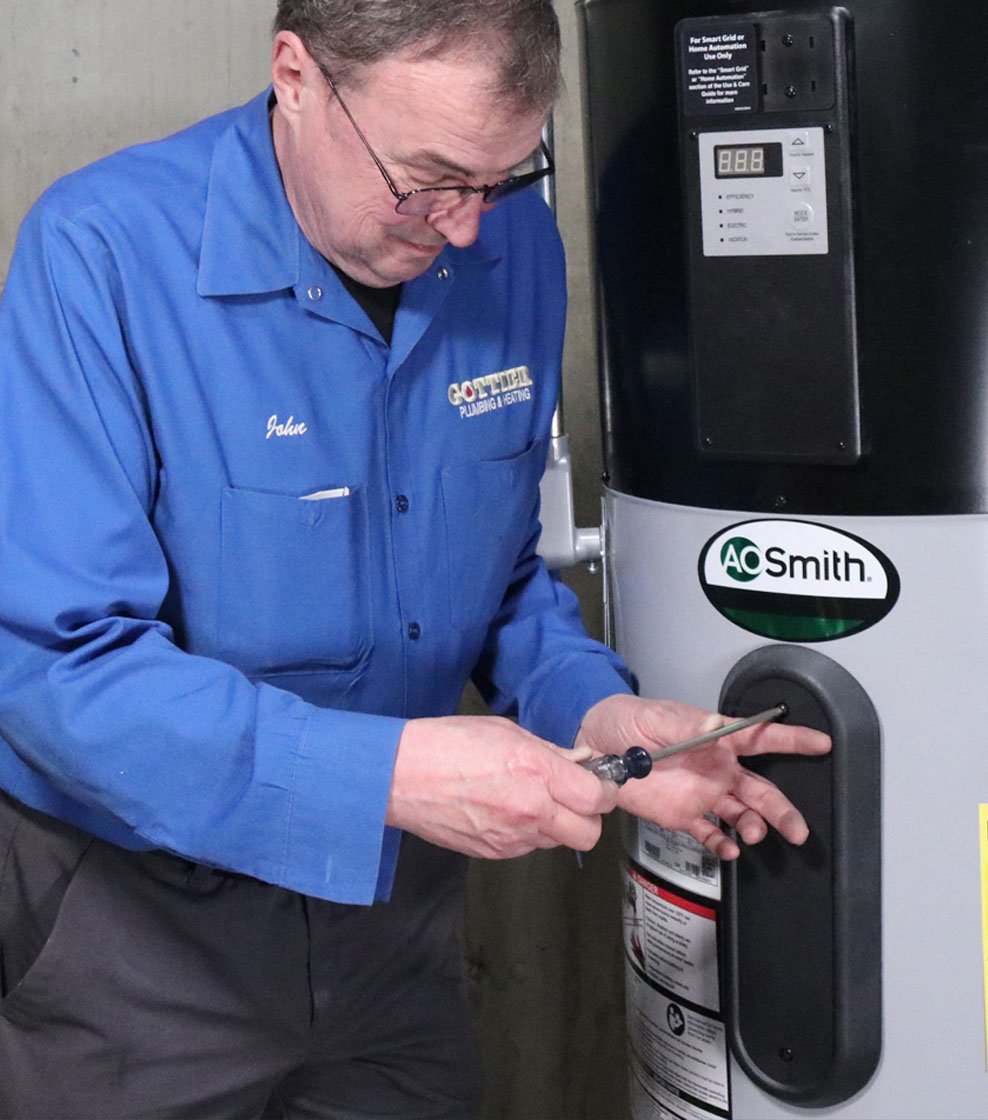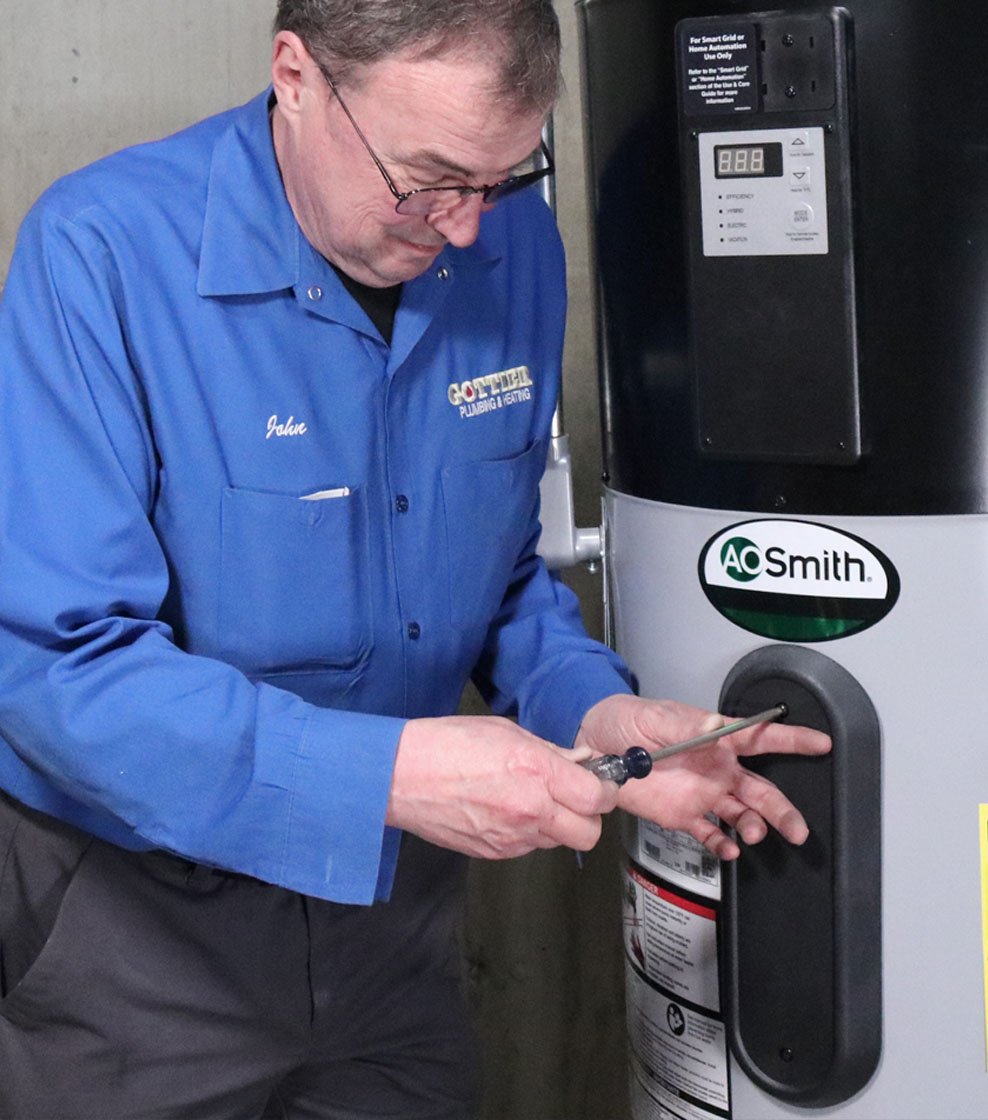 Water Heater Installation & Repair in Vernon, CT
When your hot water heater leaks, doesn't heat enough water or increases your energy bill, our plumbers find and fix the problem. We restore its operating efficiency with professional maintenance or repairs. If your heater has reached the end of its useful life, we install a quality replacement that meets your specifications.
Tankless Water Heater Installation & Repair in Vernon, CT
Contact Gottier Plumbing & Heating to learn more about tankless water heater repair and installation. Tankless systems don't store a large volume of hot water. When you turn on a faucet, the burners heat cold water on demand. Depending on your hot water usage, they are up to 34% more energy efficient than traditional water heaters.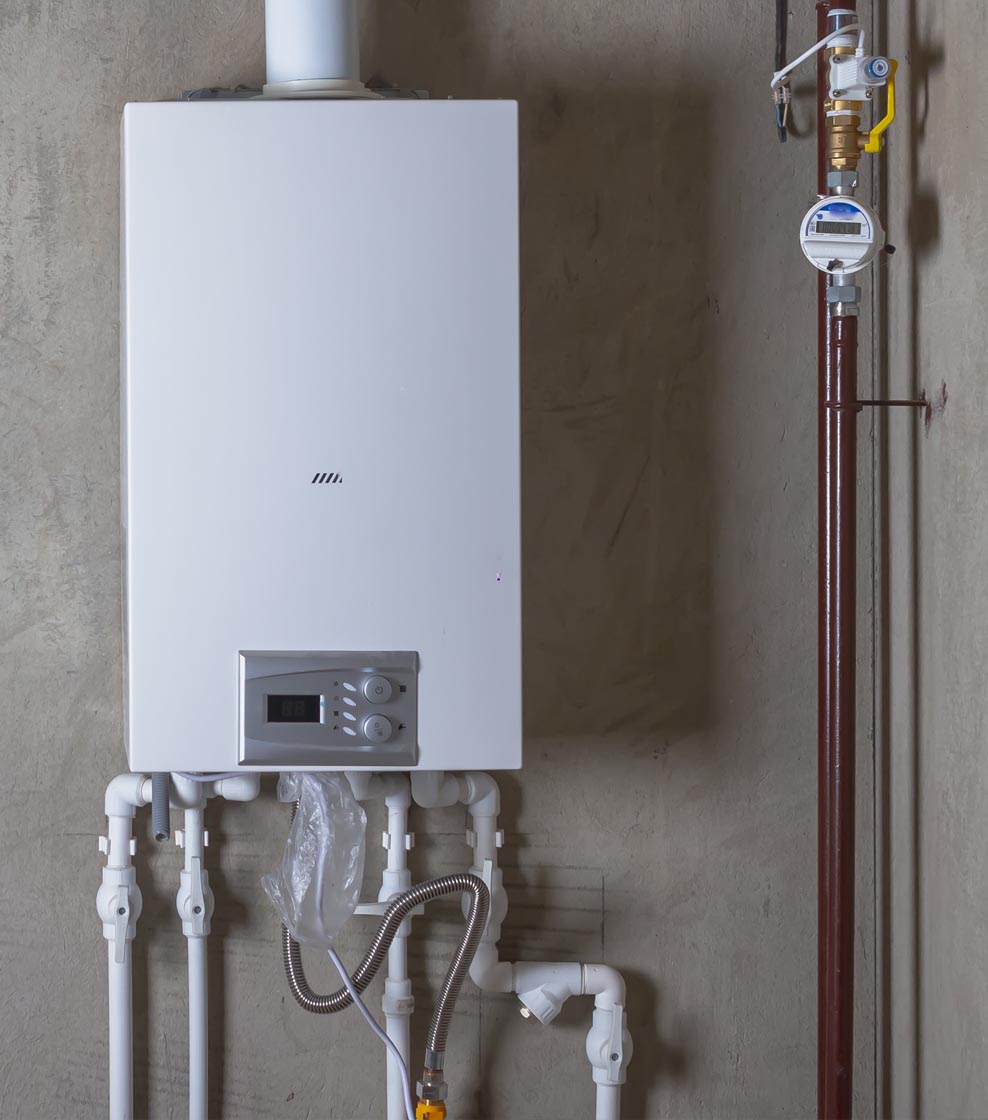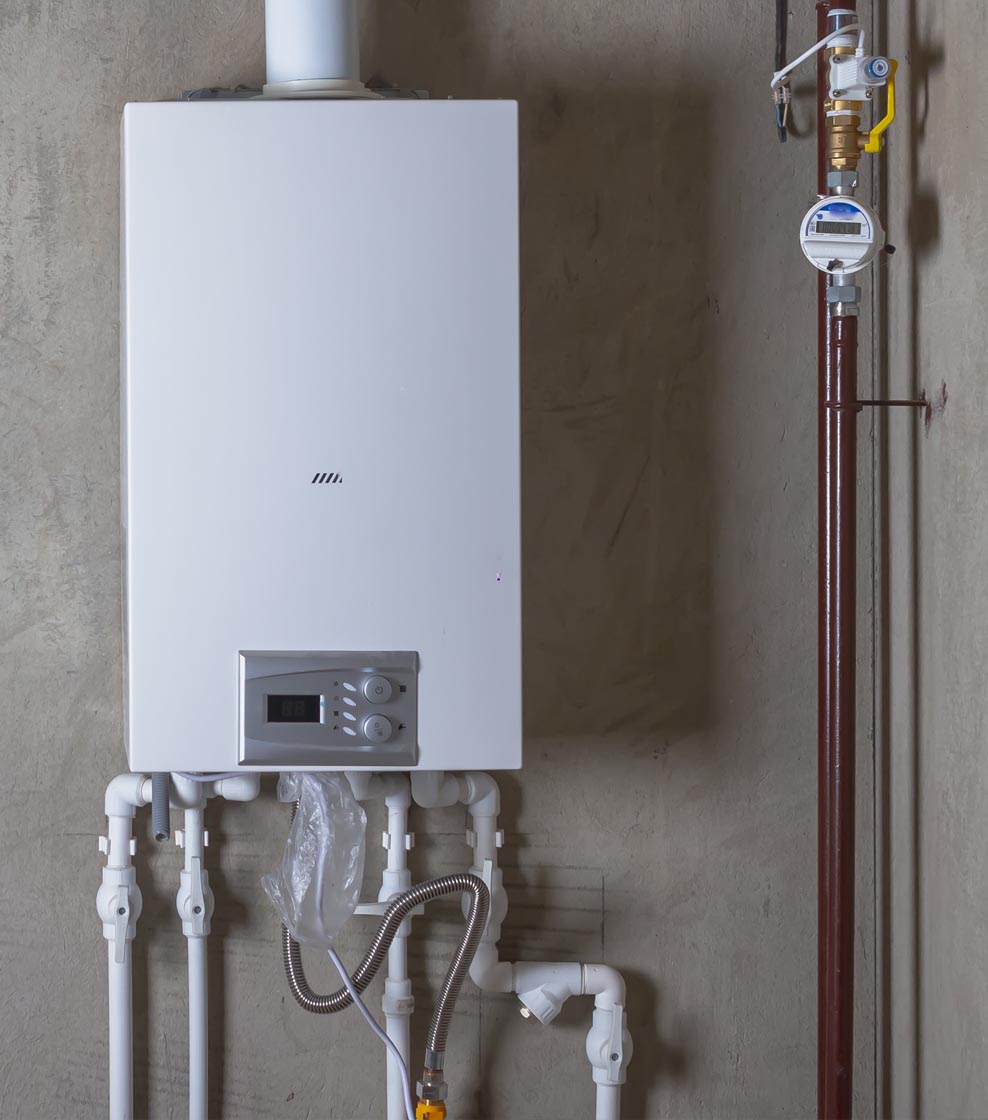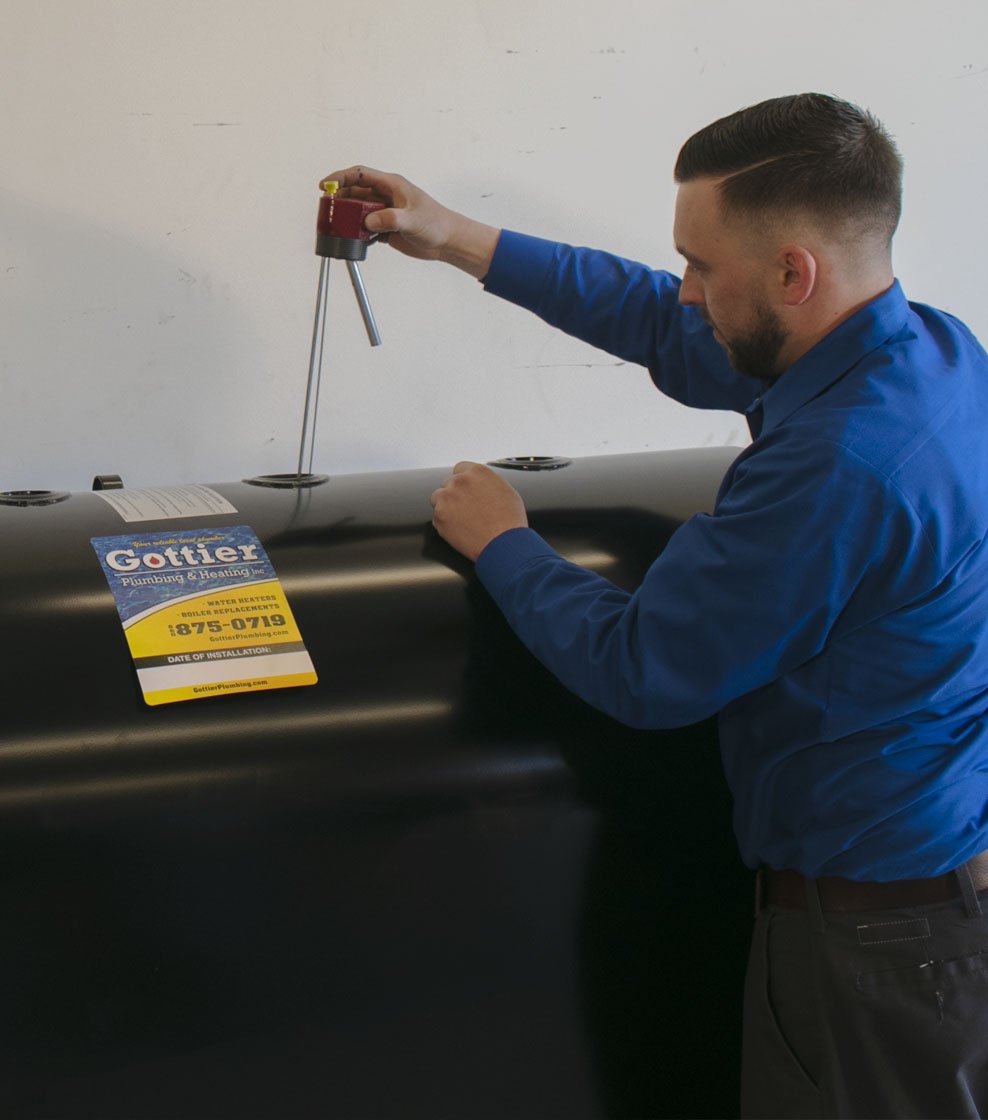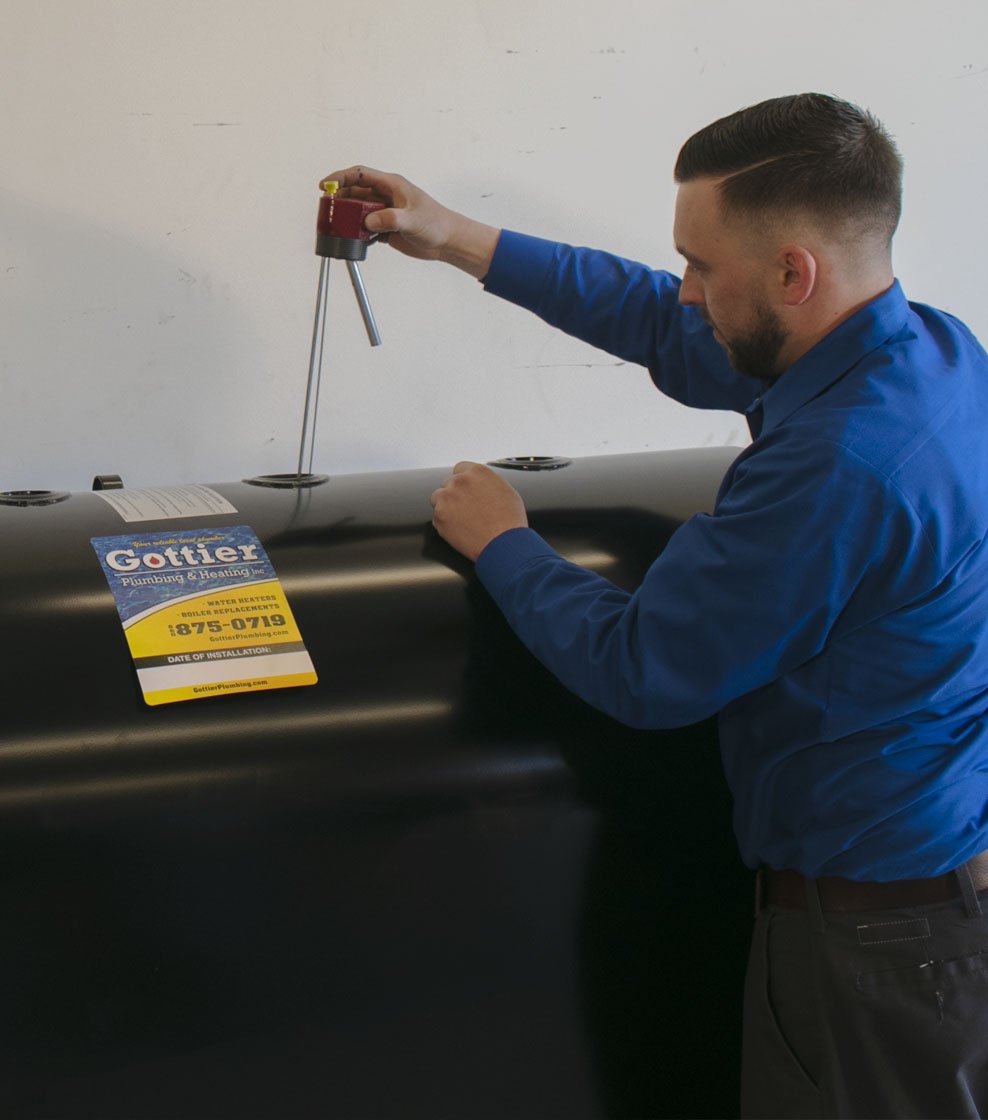 Heating System Installation & Repair in Vernon, CT
At Gottier Plumbing & Heating, we provide parts, service, and repairs for hydronic heating systems by most major manufacturers. When appropriate, we winterize your boiler with hydronic antifreeze to protect your system from extreme winter weather. We also replace old and rusty oil tanks. If you need a replacement, we install Dunkirk, Utica, Peerless, and Navien brand boilers. 
Quality, Fast, Reliable Service
When you have a plumbing or heating emergency, you need fast, reliable service. At Gottier Plumbing & Heating, we are committed to giving you the timely plumbing and heating solutions you need.
We respond to your call immediately.
When we schedule your appointment, our plumbers arrive on time.
We have the professionalism, training, and experience to perform each job with maximum productivity.
We arrive with the tools and parts we need to meet your plumbing needs.
We keep our work areas neat, clean, and safe.
We guarantee our parts, materials, workmanship and we do the job right.
We promise straightforward pricing.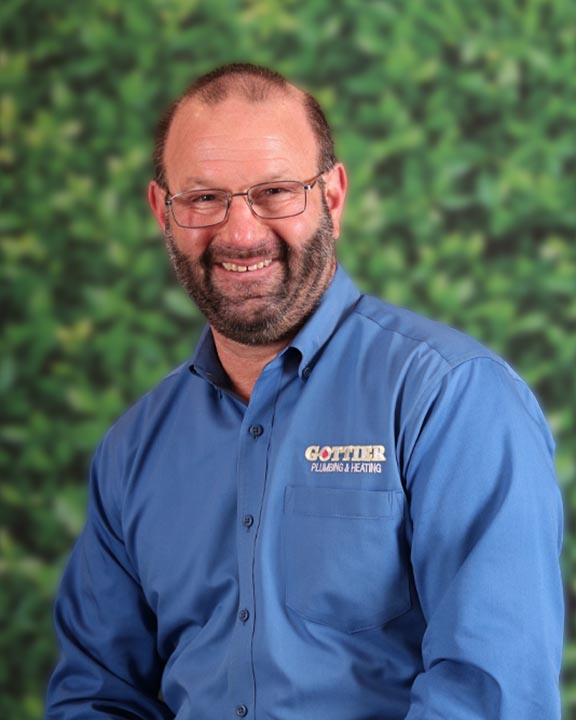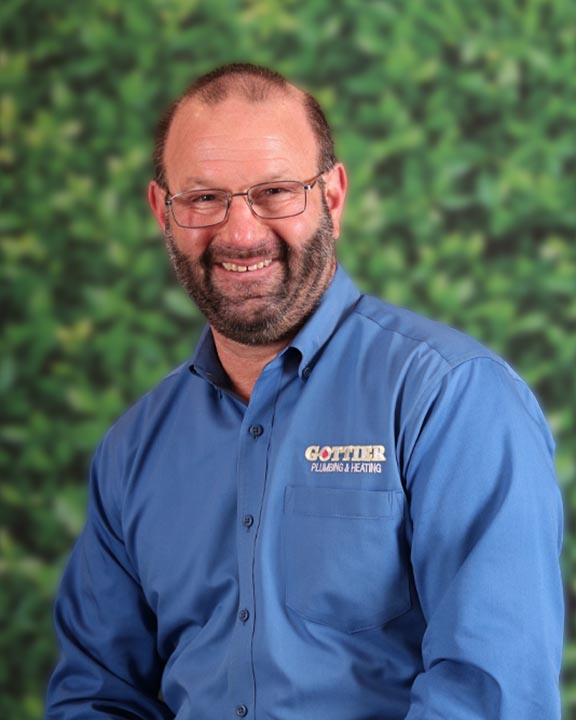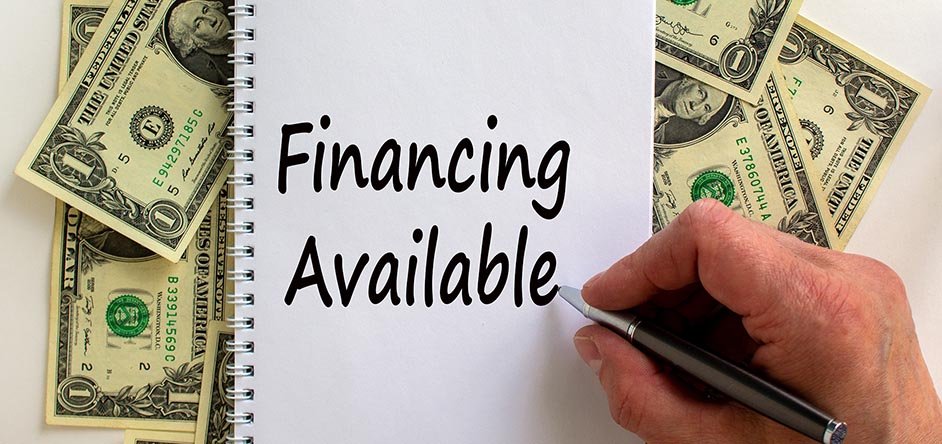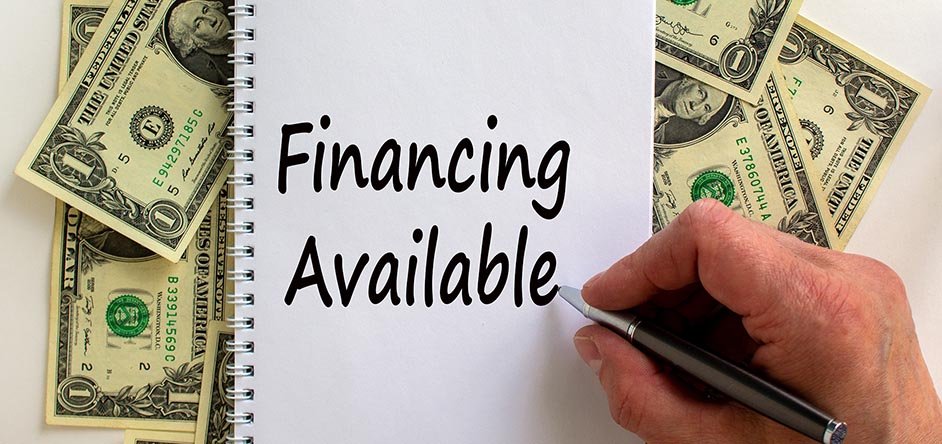 When you have a plumbing or heating emergency, waiting isn't usually an option.
You can expand your purchasing power with promotional financing from Synchrony Bank. Contact a representative at (800) 365-1530.
As an approved Energize CT contractor, Gottier Plumbing & Heating connects Connecticut homeowners with special programs available with CT Green Bank.
As a Diamond Club™ member, you are part of an exclusive, private membership-service club. We only offer memberships to homeowners who love their homes and want to protect them from unexpected plumbing complications. Members receive these benefits and more.
No-Wait Priority Service
Annual Plumbing Inspection
Repair & Service Discounts
Discount Service Fee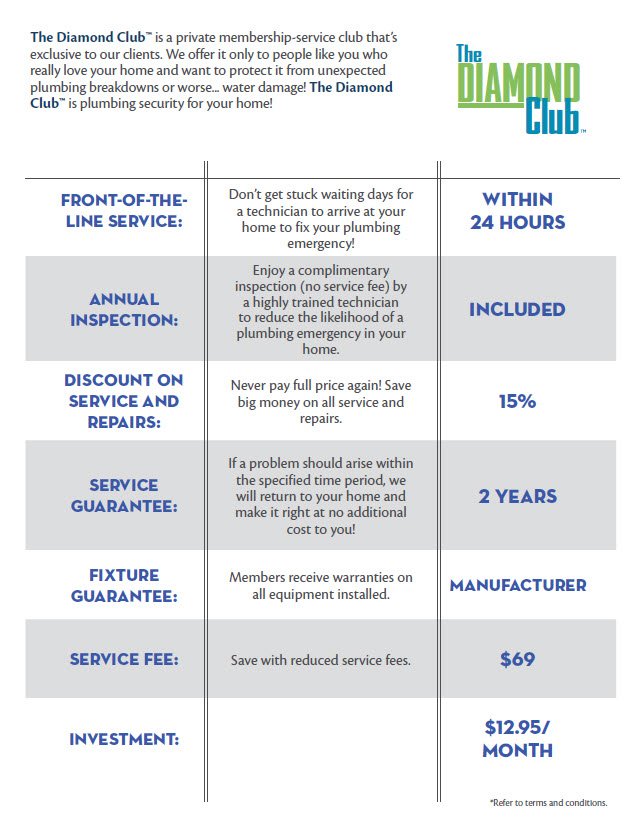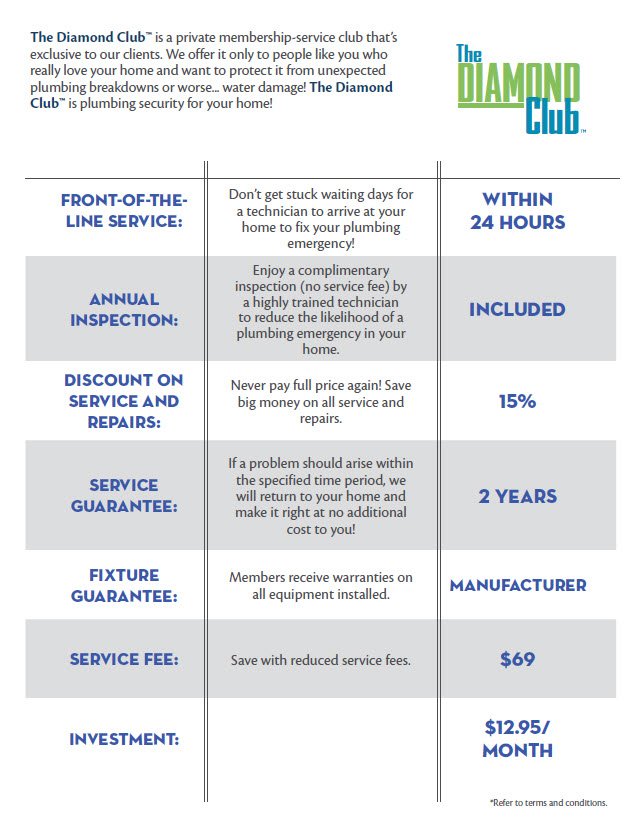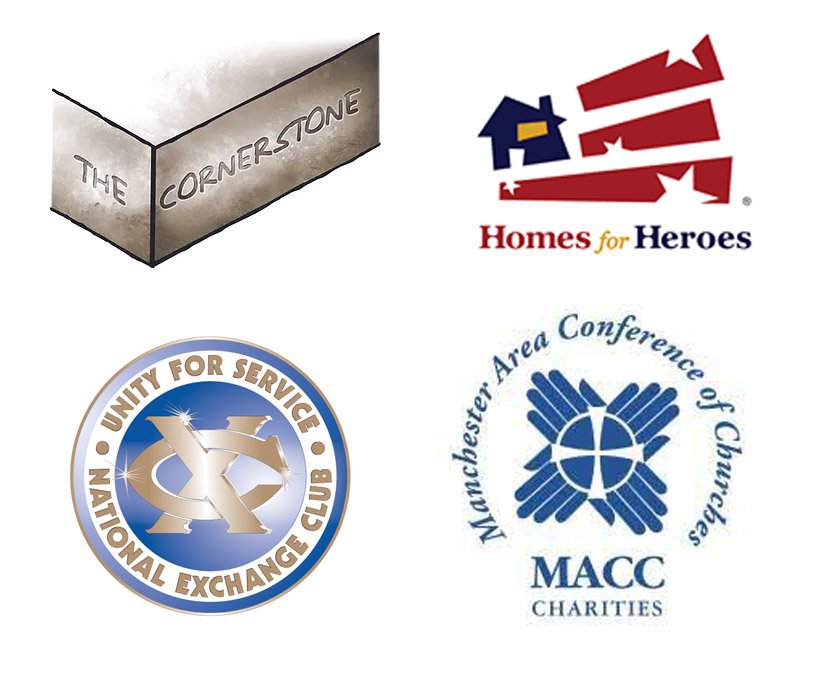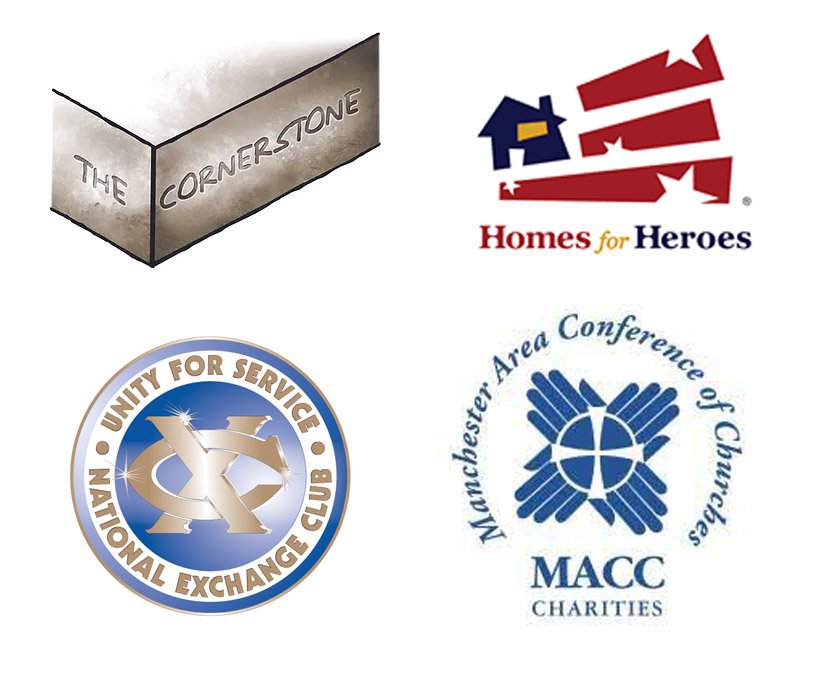 We Give Back to the Community
Gottier Plumbing & Heating is a family-owned business that passionately supports local companies and sports teams. We are proud to support organizations that are making their community a better place in which to live, work and play. We are an avid sponsor of community charities and we believe in helping the less fortunate. We treat each customer we work with as if they were an extension of our family and we're dedicated to giving back to the local community in whatever way we possibly can. Some of our charity donation organizations include:
CornerStone Foundation
Homes for Heroes
Exchange Club
Manchester Conference of Churches
Many local town & school sports clubs, activities, and project graduations