Affordable Rates
For Plumbing and Heating projects
Professional Team
We respect your time and your home
Emergency
Heating & Plumbing Services
Family Owned & Operated
Serving Homeowners Since 1954
If you're considering a heating fuel system upgrade, contact Gottier Plumbing & Heating to learn more about professional oil tank installation. Even if your oil tank hasn't surpassed its life expectancy, we can help you address any concerns you have about corrosion, leakage, or wear and tear.
Oil Heating Systems In Connecticut
The most recent statistics from Connecticut's Department of Energy & Environmental Protection show that 45% of homeowners in the state use oil to heat their homes. Some people acquire oil-fueled heating systems when they purchase their homes. If you're like many local homeowners, you chose an oil system because of its many benefits.
Oil generates more heat.
Any fumes emitted are safer than natural gas.
Oil tanks provide a fuel option for remote areas.
You have a choice of tank placement options.
You control your fuel delivery timing.
The Right Tank, The Right Location
When oil is your home energy choice, you need a structurally sound storage tank to minimize the chances of fuel leakage. When you place your tank in a convenient location, it's easier to maintain and detect potential problems. Installation professionals commonly place oil tanks in the basement or garage.
When Should You Consider an Oil Tank Installation?
If you have an underground storage tank (UST), you probably understand that it has a limited life expectancy. Eventually, you must replace it or deal with its pollution potential. Oil pollution is a critical issue in communities that rely on water from private wells.
Here are a few additional reasons for you to consider a new oil tank insulation.
You want to make a change from natural gas.
You prefer to avoid the pollution risks associated with a UST.
Your above-ground tank shows signs of wear.
You want to upgrade to a tank with new features.
You need to change your tank's location.
Your above-ground tank is nearing the end of its life expectancy.
An Oil Tank's Risk Increases as it Ages
Of the oil tanks currently in use in Connecticut, most were installed above ground. Above-ground and underground tank placements have their benefits and drawbacks. When the risks begin to outweigh the benefits, it's time to consider a new oil tank installation.
Above-Ground Tanks
An above-ground tank allows easier access for monitoring and maintenance. If a leak occurs, it's visible and easier to manage. An inside placement also minimizes the chances of vandalism or damage due to extreme weather.
Underground Storage Tanks
Underground units don't have much exposure to vandalism or weather, but, ultimately they present more risk. With constant exposure to moist soil, corrosion can begin even before an oil tank reaches its average 15 to 20-year useful life. Rust compromises a tank's structural integrity. Eventually, they, leak and contaminate the soil and groundwater. Often underground tank leaks remain undetected.
Connecticut doesn't regulate underground oil tanks on non-commercial properties, but DEEP becomes involved if they receive notice of an oil spill. Homeowners become responsible for oil spill remediation costs, and they are higher when the tank is underground. Replacement is a safer, more economical option.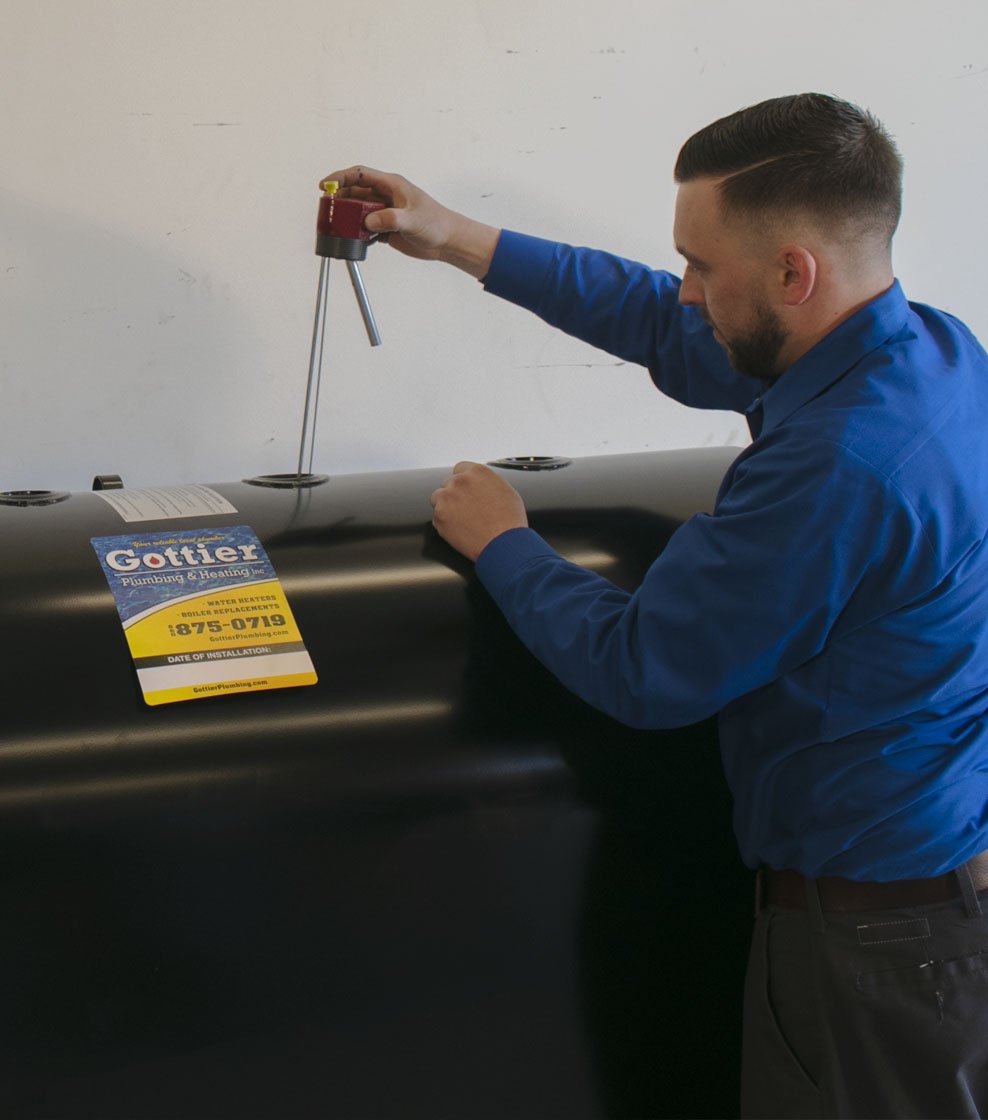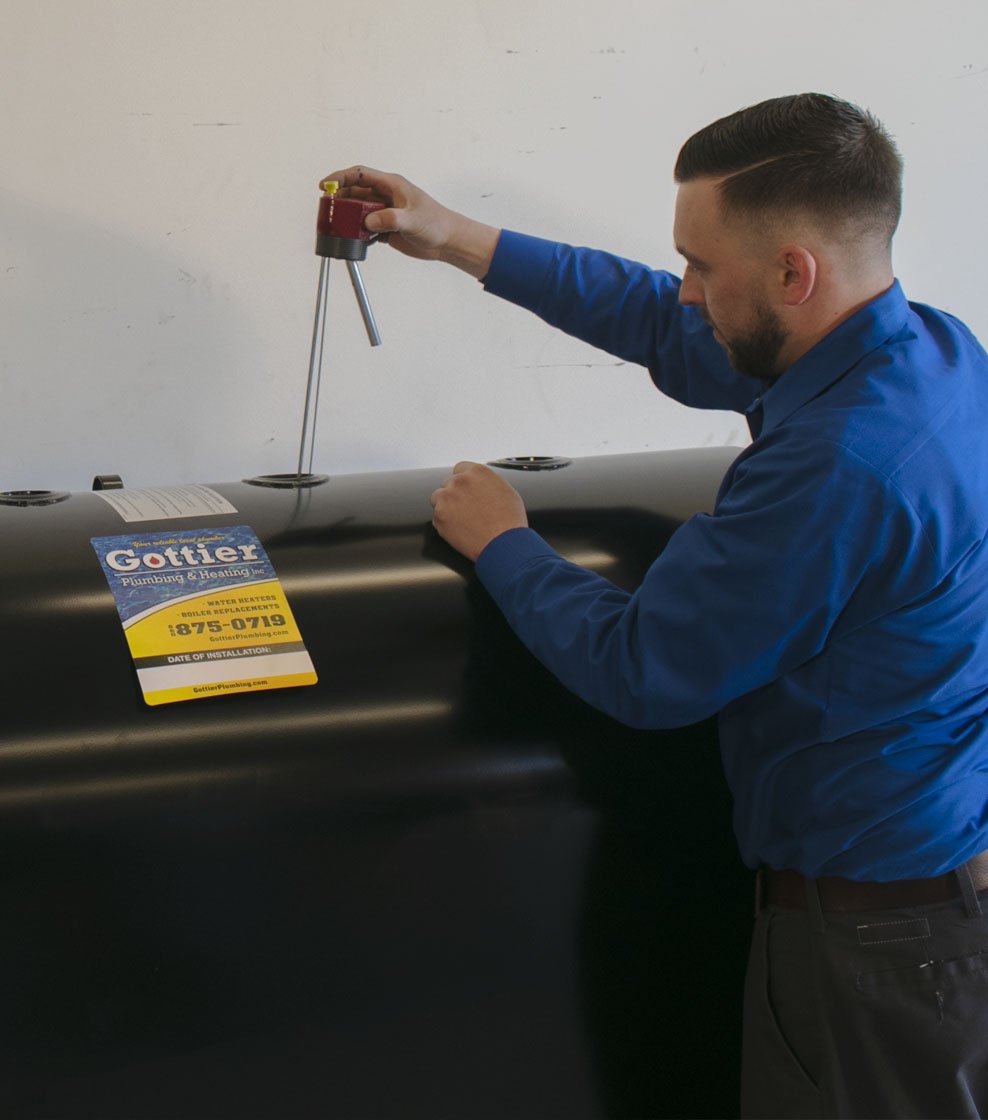 Bathroom Faucets
Kitchen Faucets
Toilet